Guided tour with a facilitator from Centro Botín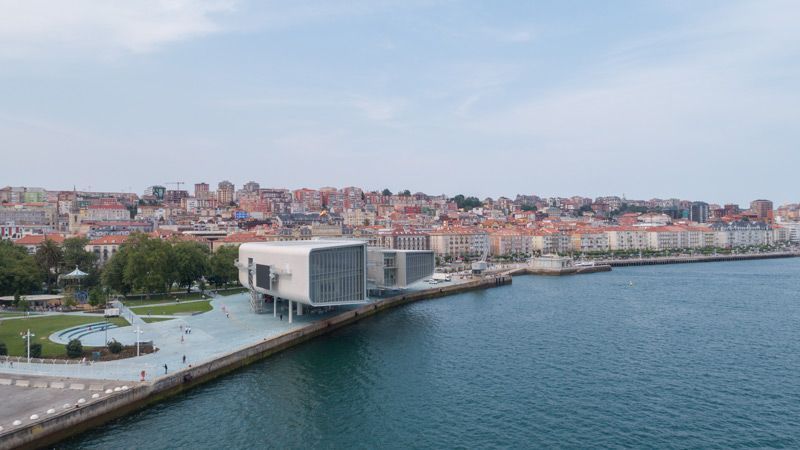 Take a unique tour of the architecture and magnificent exhibitions housed at Centro Botín with one of our facilitators, who will help you to make the most of your visit to the Centre, revealing in a very special way the building designed by Renzo Piano and the programme it runs. To ensure availability on the date requested, you must book on line at least 48 hours in advance.
The group leader must go to the ticket office 15 minutes early to pick up the tickets and provide the booking reference number.
More information
Tar audience: Individual or group visits.
Language: Spanish, English, French, German and Italian.
Duration: 1 hour
Timetables: Tuesday to Sunday. 10am, 12pm, 3pm and 5pm. If you would like us to arrange a guide-facilitator outside the stipulated times please write to us at reservas@centrobotin.org and we will get back to you as soon as possible, indicating availability.
Prices: €8 per person (ticket) + 75€ cost of the facilitator in Spanish or +105€ cost of the facilitator in other languages.
Meeting point: Pachinko (1st Floor).