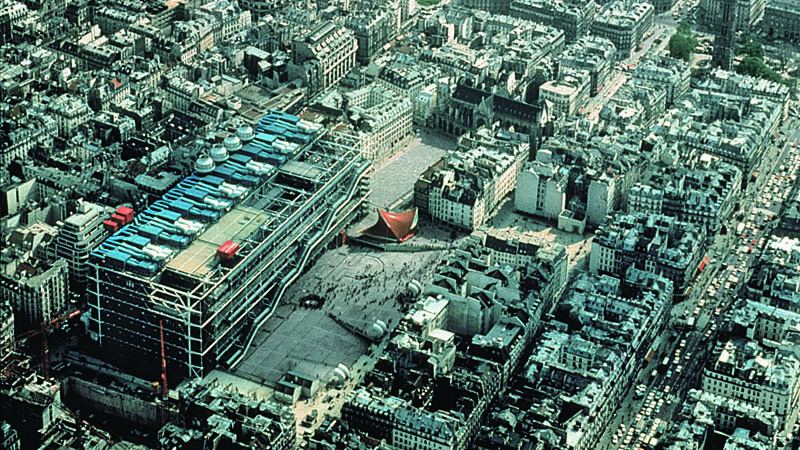 Centre Georges Pompidou
Date: 1977 (Date quality = N/A)
Photo: Ph: Piano & Rogers
© Studio Piano & Rogers© Fondazione Renzo Piano (Via P. P. Rubens 30A, 16158 Genova, Italy)
Subject: Aereal view
Note: Project Studio Piano & Rogers, architects
The design of the Georges-Pompidou National Art and Culture Centre brought Renzo Piano and the British architect, Richard Rogers, to international fame. They both came up with a groundbreaking architectural project in 1971, which initially caused a great deal of controversy. However, following its opening, the building soon became one of the landmarks of Paris.
The Pompidou Centre is one of the first and most famous "high-tech" constructions. Its main feature is its steel and glass structure that leaves all of its mechanical components on view: pipes, ventilation ducts, staircases, etc., hence acquiring the appearance of an industrial complex rather than an art centre